Ensuring Group Spirit and Collaboration: A Story from Me to Us
What was the Problem?
The standardized education system, learning environments, and the curriculum are some of the barriers to the cooperation of students with different learning styles, skills, and interests. So, how can we create an inclusive learning environment for different learning styles within the same learning environment?
Solution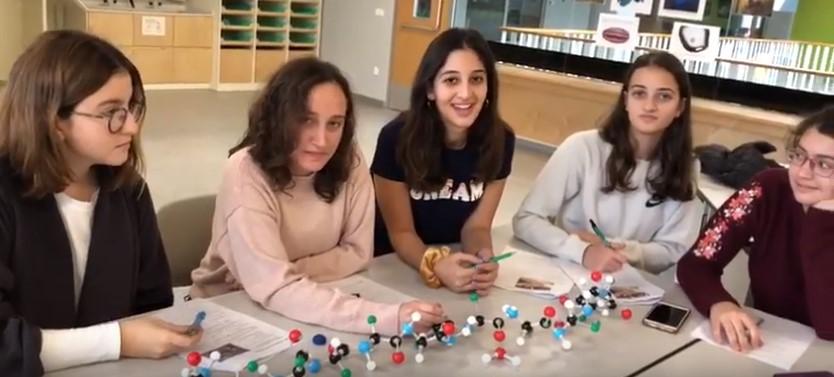 In the problem-solving process where design-oriented thinking methodology was applied, it was observed that the students with different learning styles sometimes remained indifferent to the courses. It was also seen that this situation created many students who stayed out of the group and who could not be reached.
Taking this as a starting point, the "A Story from Me to Us" activity was developed, showing that everyone is good at something, making everyone active and increasing cooperation.
A problem or topic is identified in the process. A series of tasks (cutting, gluing, design, research, content creation, content editing, coordination, presentation, etc.) are created according to the age group. Students choose the task they want according to their abilities or interests.
For example, a group of students designs a visual while a group of other students presents the subject. At the end of the activity, a discussion on different interests and different abilities is held. Also, the teacher asks for the opinions of the students about the practice. The teacher says that everyone in the classroom is part of a whole and that a missing piece will affect both the result and the group.
Its Effect
An increase was observed in the classroom participation, sense of belonging, and positive attitudes and behaviors of the students with different learning styles.
Contributors
Betül Canan Üstündağ (Physics Teacher), Kamile Konak (Classroom Teacher), Nuriye Nur Ayak (English Teacher), Özlem Ünal (Science Teacher), Sözer Vurgun(Geography Teacher), and Yeter Bülbül Erol (Biology Teacher)